Home • About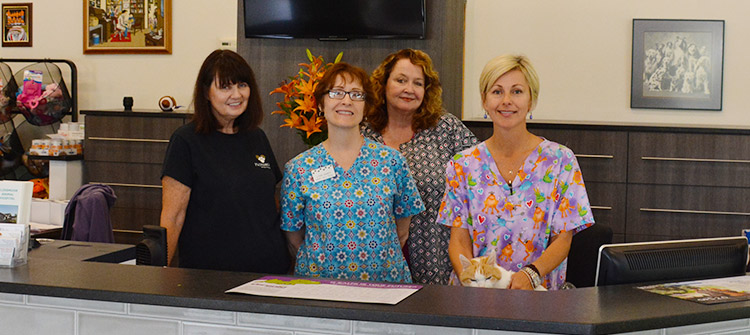 Valerie Eisenbart, DVM
Dr. Eisenbart grew up in Flossmoor and attended Marian Catholic High School. She first joined Flossmoor Animal Hospital as a kennel staff member during her high school years. Dr. Eisenbart then earned her undergraduate degree in Biological Sciences from Northwestern University and her veterinary degree from the University of Illinois at Urbana-Champaign. She also has a Masters of Public Health with a concentration in Epidemiology from the University of Illinois at Chicago.
While in veterinary school, Dr. Eisenbart had a special interest in wildlife medicine and the intersection of human and animal health. Upon graduation, she began working with a large nationwide practice. She spent 10 years in several roles within the practice, with most of her time spent in the hospital in Matteson, Illinois. Dr. Eisenbart was named Chief of Staff of the Year for the practice in 2019.
Dr. Eisenbart has a special interest in dentistry and enjoys making connections with her clients. She is an active member of the Illinois State Veterinary Medical Association (ISVMA) and recently received the ISVMA Dr. Erwin Small First Decade Award, recognizing her work with the organization. Dr. Eisenbart is also a member of the University of Illinois Veterinary Medical Alumni Association Board and the AVMA.
Dr. Eisenbart has a corn snake, several fish and a corgi named Carrot. She and her husband, John, have two boys (Clark and Parker) and enjoy spending time outdoors in the many parks and forest preserves in the area.