Services
Home • Services • Dentistry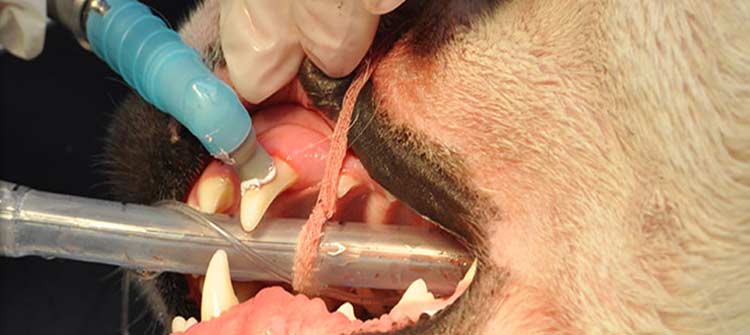 Pet Dentistry
Dental care is an important part of your pet's wellness care, and professional dental treatments are among the most common procedures we perform for both cats and dogs. We will perform a full dental examination during your pet's annual wellness exam. At Flossmoor Animal Hospital, our professional dental cleanings include:
A complete dental exam
Ultrasonic scaling
Root planing
Polishing
Safe Dental Care For Your Pet
We place your pet under safe anesthesia to perform the dental exam and cleaning using all of the safe monitoring techniques for dental procedures that we use in all of our surgeries. Prior to the dental procedure, we will conduct blood tests to make sure that your pet is healthy enough to receive anesthesia and to determine the specific amount necessary for the procedure.
For their safety, your pet's vital signs are tracked by a technician using a state of the art digital monitoring device throughout the entire procedure. Afterwards, one of our trained technicians will closely monitor your pet to ensure there is a smooth recovery.
Home Dental Care is Important!
We also recommend regular home care to prevent plaque build up on your pet's teeth. This bacterium, if not removed, hardens to form calculus, and can lead to oral diseases such as gingivitis and periodontitis. Infection at this advanced stage can spread to other parts of the body and cause life-threatening conditions including major organ failure. Our staff can show you how to brush your pet's teeth at home, and answer any dental care questions you may have.